Lies einfach selbst
Hier siehst du eine Auswahl der Bewertungen und Erfahrungen, die wir im Laufe der Jahre erhalten haben - und es werden immer mehr. Sag uns, wie KuKu du warst!
Robin Hood with KuKu Campers
We see it every day in our office when KuKu advenutrers are returnig their campervan how much fun they have had during the Iceland campervan trip.  We do apreciate any good words in our guestbook and not to mention when we have a piece of art drawn in it.
Fede, Lore, Gabo, Franco and Ivan, thanks a million for demonstrating your trip this way.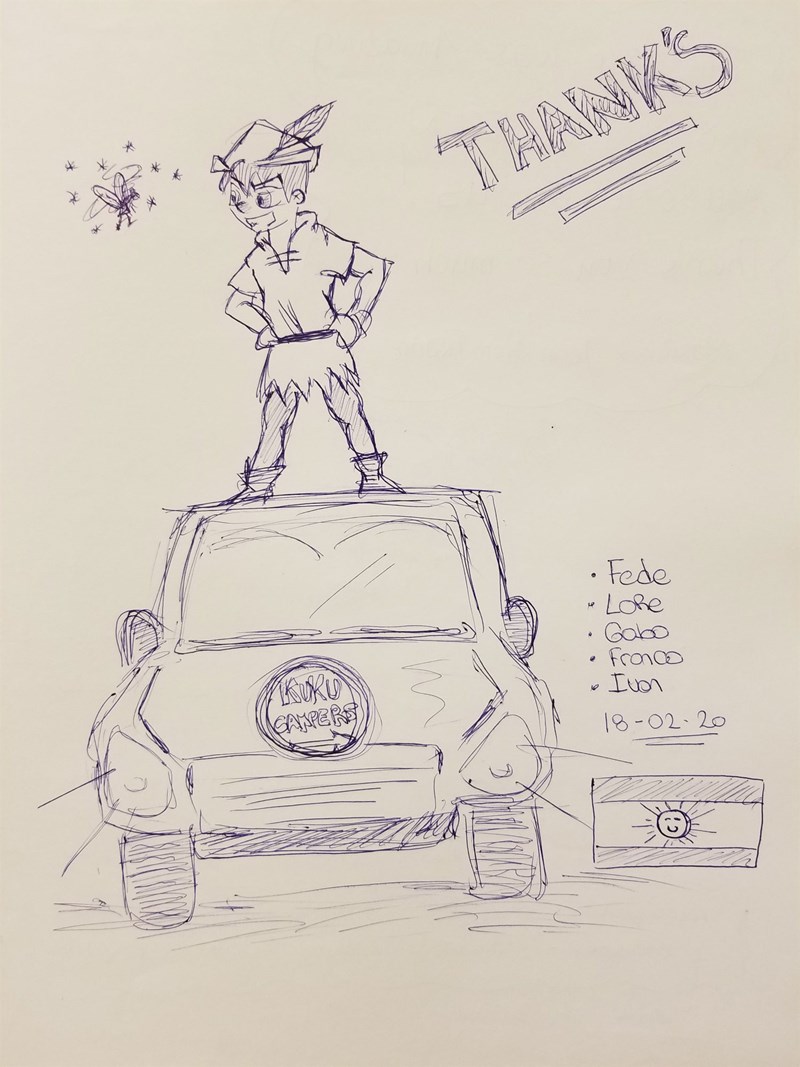 Romain and Aileen France 2019
Romain and Aileen put themselves in the fins of the puffin birds in Iceland - and apparently they do NOT like the tourists.